Sunrise Chevrolet Wants to Buy Your Vehicle, Even If You Don't Buy Ours
---
---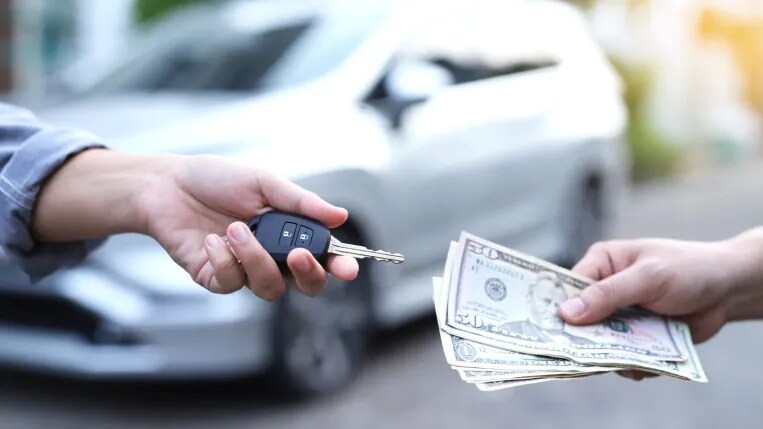 Convenient. Honest. Fair. Those are just three ways in which Washington drivers describe our car selling process at Sunrise Chevrolet. When you sell your car to our Chevrolet dealership in Omak, WA, you're bolstering our pre-owned inventory while scoring a great deal simultaneously.
With transparent pricing and appraisal rates that match your vehicle's market value, selling your car to Sunrise Chevrolet is the most equitable way for Omak drivers to get rid of the car they no longer drive. Follow these simple steps to sell your car in Omak, WA.
Step One - Start Online
Believe it or not, our convenient car selling process actually can begin from the comfort of your home in Omak, WA. The Sunrise Chevrolet online appraisal form is a trade-in calculator that evaluates the information of the car you're selling. Detail your trade-in's make, model, model year, trim level, features, mileage, and current condition. By providing more information, you're guaranteed to receive a fair price for your vehicle. Even detailed maintenance records and service history help ensure you receive as much cash as possible for your car.
Step Two - Work with the Sunrise Chevrolet Appraisal Team
After using the Sunrise Chevrolet online trade-in tool, you can come visit our dealership in Omak. Here we will take a closer look at the car you're selling and conduct an on-site appraisal. Our associates evaluate your vehicle, verify your trade-in information, and present a cash offer reflecting its current market value.
If you still have a remaining loan balance on the vehicle you're selling, Sunrise Chevrolet will work with you to clear or minimize that outstanding debt. This will be determined by the equity you've built up in the vehicle throughout ownership.
Step Three - Your Trade-In, Your Way
The great part is the rest is up to you! Car sellers from Omak and northern Washington can sell the vehicle outright to Sunrise Chevrolet, and we'll pay you cash. No questions asked. No hassles. No haggling with potential buyers. No getting burned. No obligation to buy back from us. Sounds like a can't-miss opportunity, right?
Your other option is choosing a trade-in credit. This holds the same monetary value as your cash offer. The difference is you can utilize this credit as a way to make a down payment on any purchase from Sunrise Chevrolet. Browse our new and used Chevrolet inventory for a wide variety of cars, trucks, and SUVs to upgrade to.
Step Four - Contact Sunrise Chevrolet to Start Selling Your Car in Omak
Simplify the car selling process by turning to the trustworthy team at Sunrise Chevrolet. Reach out to us with a call or click to schedule an appraisal appointment. Our intuitive trade-in tools can jumpstart your trade-in process.